Dye Sub Printing Tear Drop Flag dengan Flagpole
Teardrop Flag adalah salah satu jenis iklan dengan biaya rendah. Bendera tercetak dengan tiang bendera, dasar alas / spike base, carry bag. Anda bisa memasukkannya ke dalam atau di luar. Teardrop Flag dengan spike base cocok untuk soft ground. Mereka untuk acara olahraga, olahraga golf, bendera dekorasi di kebun dan sebagainya. Kit dapat digunakan selama bertahun-tahun, dan untuk pesanan kedua, Anda bisa memesan bendera cetak. Sangat mudah memasang bendera ke tiang.
Untuk satu sisi tercetak teardrop flag, itu adalah efek cermin, grafis tercetak bisa dilihat di bagian belakang.
Untuk double sided printed teardrop flag, kita bisa mencetak grafik yang berbeda di setiap sisi, ada kain blockout di tengah, jadi bendera yang sudah jadi tiga lapis.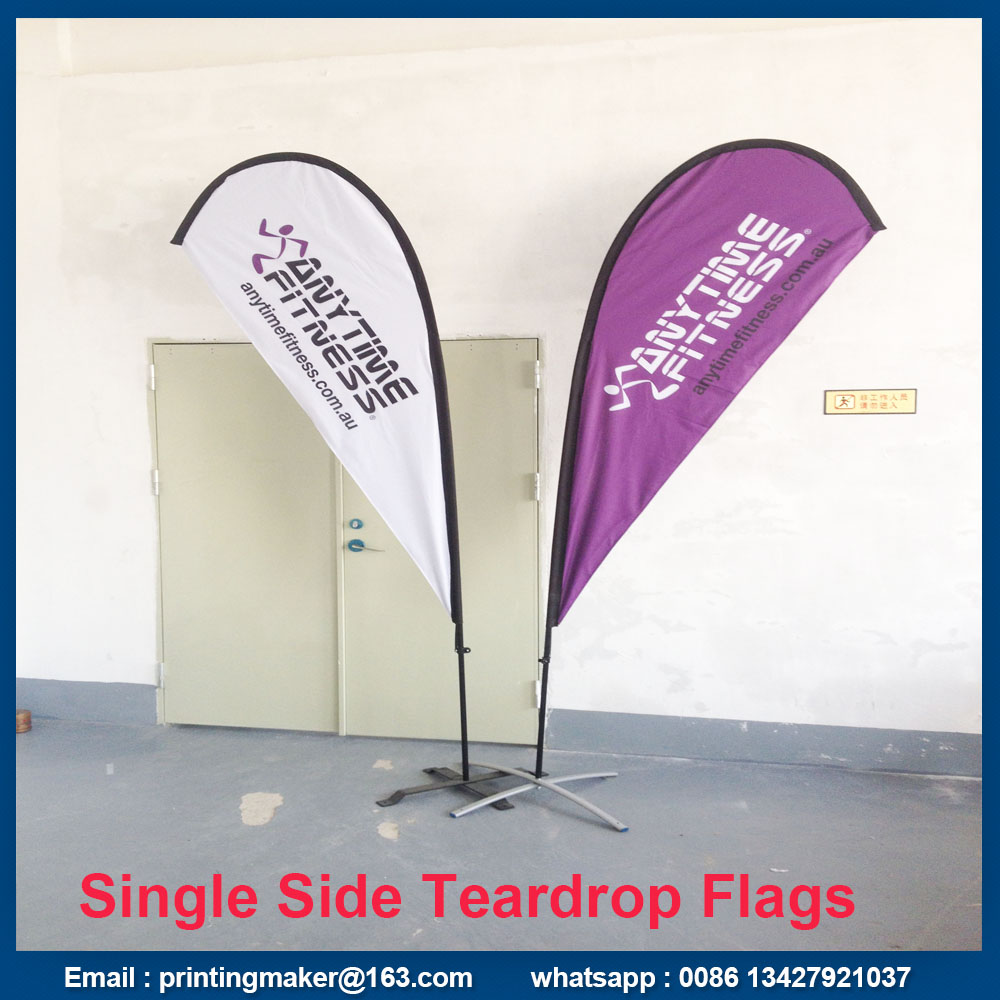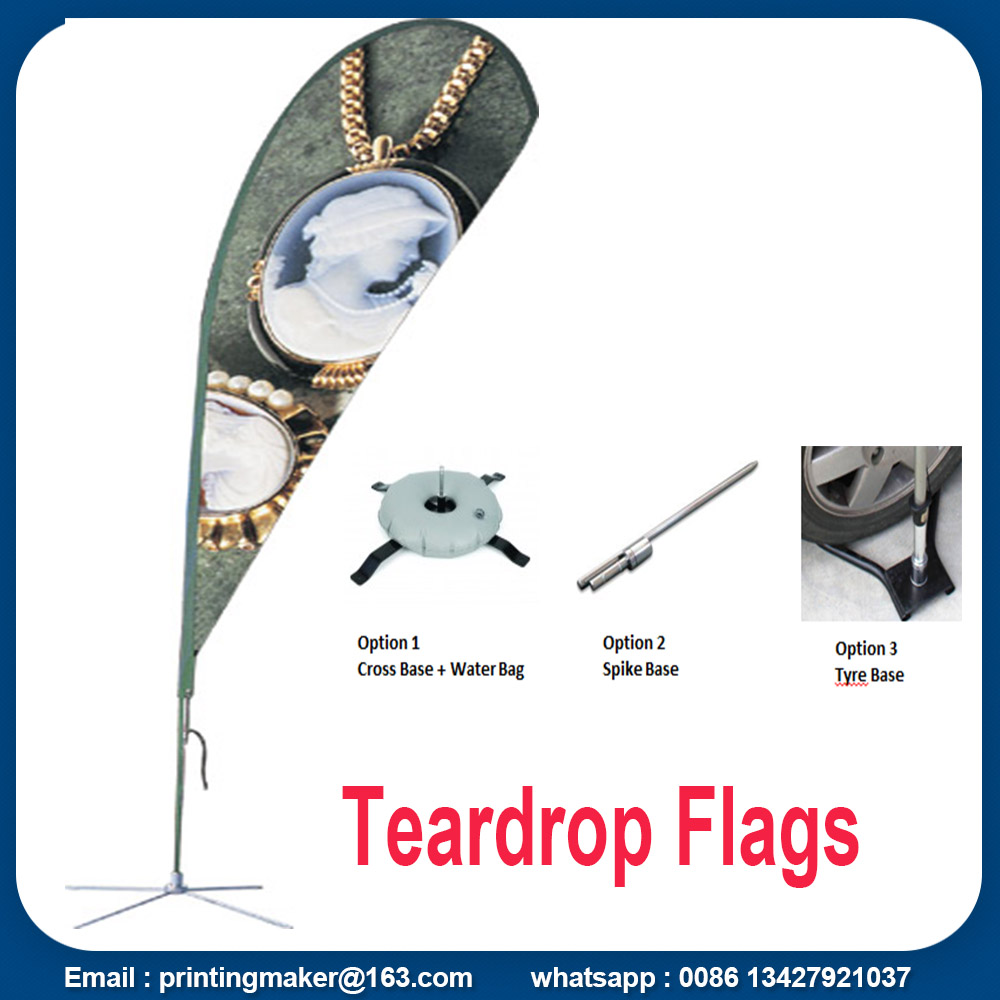 Rincian Artwork:
Kirimkan kode warna CMYK
Email kami Pantone Anda untuk hasil terbaik dalam pencocokan warna
Resolusi harus 150 dpi atau lebih tinggi pada ukuran penuh
mengubah semua font menjadi garis besar
sematkan semua gambar dalam dokumen akhir
Spesifikasi:
Item

sail digital imprinting flying beach company promotional banner with drop or feather shape

Size
2.7-4.3m
Flag Material

110g Knitted Fabric

satin fabric

Pocket Material

600D oxford fabric

elastic fabric

knitted fabric

Pole Material

Fiberglass pole +aluminum pole;

full fiberglass pole(3m flag,4m flag,5m flag)

Printing Types

Digital printing;

dye sublimation printing (this quality is better)

Printed sides of flag
Single or double sides
Base Choice
Metal across;aluminum across ;ABS spike ;Chrome-plated iron spike
Packing
Each set has individual carry fabric bag
MOQ
1 set
Fitur
Datanglah standar dengan Custom Flag , fiberglass / aluminium composite pole set, ground stake, dan nilon carry bag.

Dicetak dengan warna CMYK yang indah pada kain poliester elastis 130g dengan lengan bendera hitam.

Satu sisi hanya dengan gambar cermin di sisi sebaliknya.

360 derajat radius balik

ukuran: 2.8m - 5.6m
1. mudah dirakit, tanpa alat apapun
2. cahaya untuk dibawa, Anda bisa membawanya kemana saja Anda inginkan (biasanya GW per set adalah 3-4 kg)
3. Anda bisa memesan basa yang berbeda sesuai dengan ground dan weather yang berbeda (untuk spike base, Anda bisa memasukkannya ke ground yang empuk, karena cross base itu untuk tanah yang keras, jika angin kencang, kami beli dasar berat dengan water bag. )
4. double sided printed flag untuk menunjukkan brand, service, mudah untuk menangkap perhatian audiens
5.all asesorisnya dikemas ke tas jinjing, mudah stock jika tidak membutuhkannya.
6. Untuk acara selanjutnya, Anda hanya perlu memesan bendera cetak tanpa tiang, dan pangkal dan bawa tas. Sangat fleksibel.
7. itu menggantikan
Roll Up Banner
sangat baik. Jika ada masalah kualitas dengan roll up stand, sulit bagi Anda untuk menyelesaikannya jika Anda bukan profesional. Tapi
Flag Feather
tidak pernah terjadi pertanyaan ini.
Paket dalam dari spanduk Teardrop Flag dicetak kami dengan kit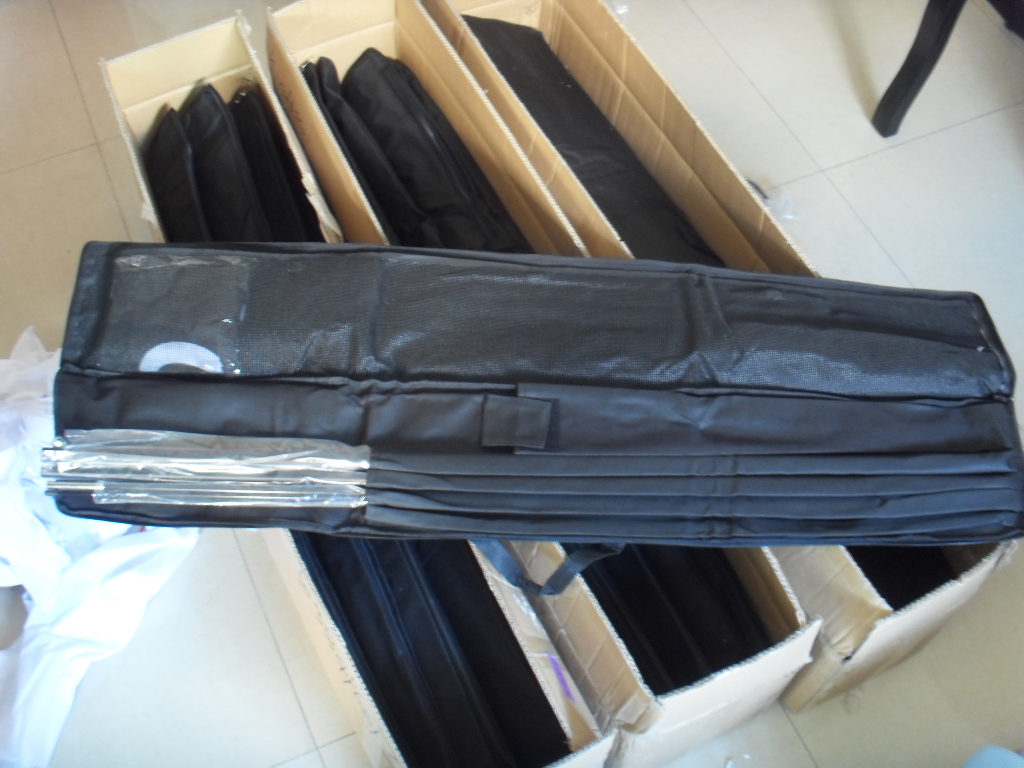 Rincian tiang bendera tetesan air mata kami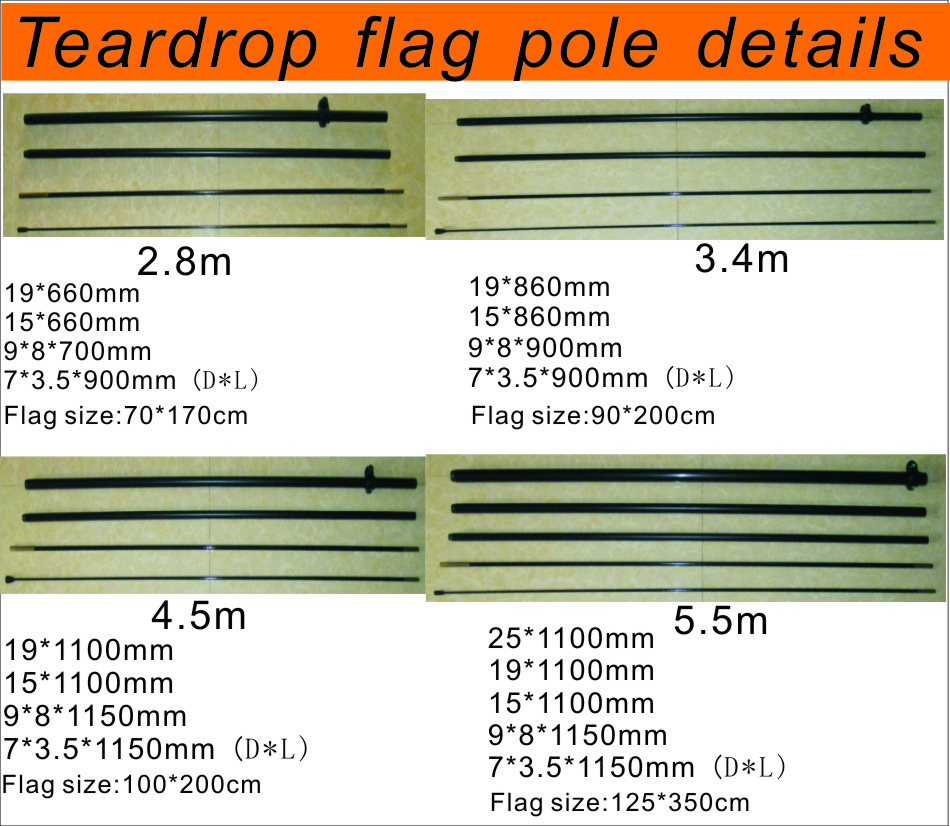 Panduan Aplikasi Basis
Tipe dasar Aplikasi
Kaki silang dan kantong air Sebagian besar kondisi tanah keras, kantong air memberikan bobot ekstra (12kg) untuk membuat bendera lebih kuat di luar
Car base Fitting sekitar atau di bawah ban, ideal untuk pekarangan mobil, motor show atau pasar
Lingkaran kaki datar, permukaan tanah yang keras, pilihan dasar kokoh
Ground spike Soft ground, seperti rumput, tanah dan pasir ect
ABS Base Memasukkan ke dalam tanah.
Dinding gunung Pemasangan pada dinding

Daftar ukuran untuk Banner Teardrop Flag kami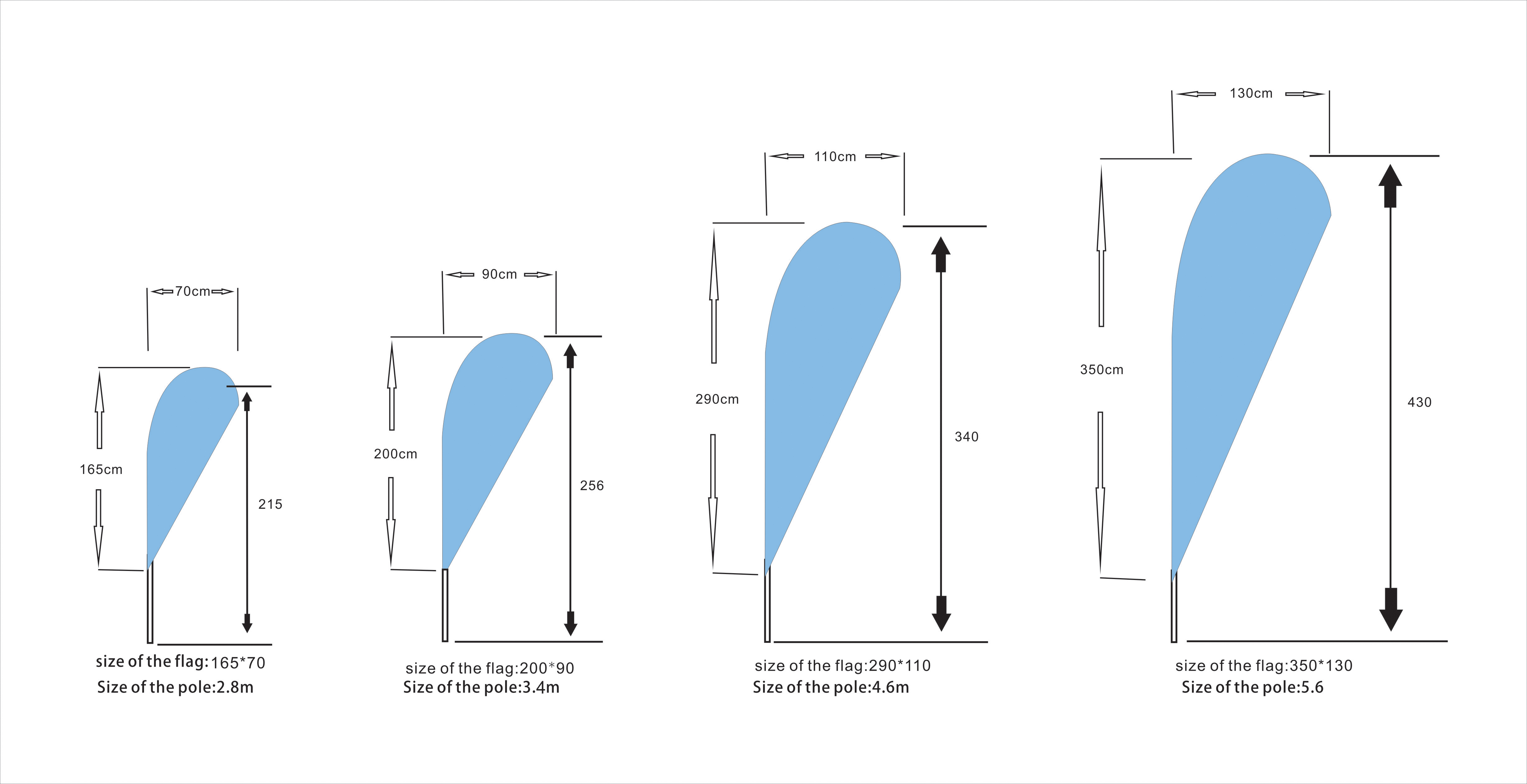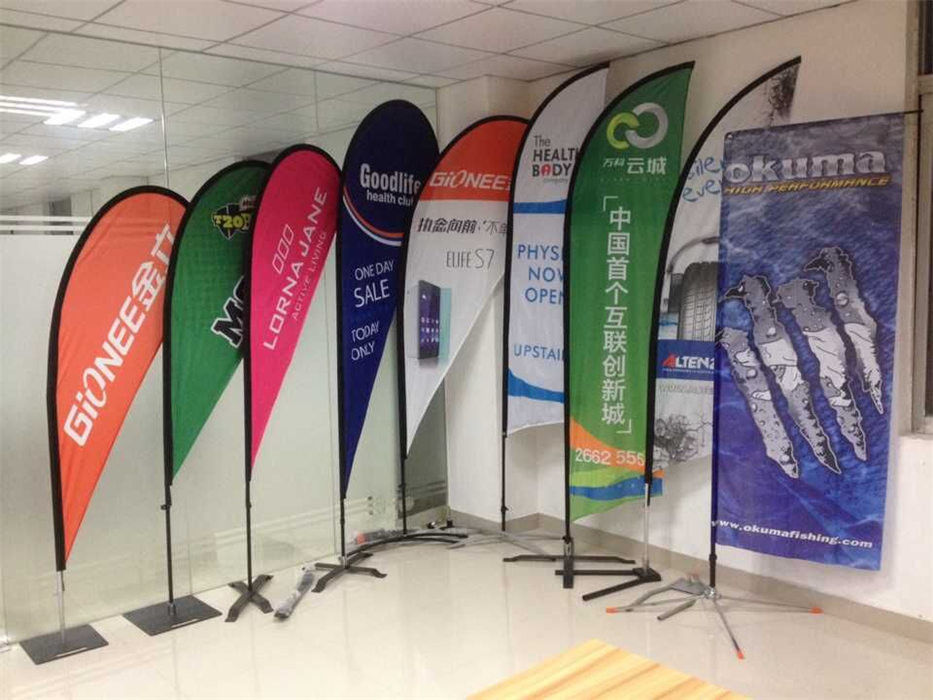 Kategori Produk : Bendera pantai > Teardrop Flag